Explore Model
Ford Gt in Porthmadog & Dolgellau Gwynedd
Inspired by racing and developed in secret, the GT is Ford's brand-new supercar and it is a thing of true beauty. Its low, sleek looks give more than a hint about the power that's within - 650bhp, courtesy of a 3.5-litre twin-turbo V6 engine. While it's designed to be enjoyed to the max on the track, the new Ford GT is completely road-legal, and was offered exclusively to Ford's most loyal customers on its release. It is currently completely sold out with a backlog of orders which, at a price of almost half a million pounds, says everything you need to know about this incredible car.
Design
Low and streamlined, the GT's carbon fibre body is designed to be as aerodynamic as possible. Featuring huge wheels and doors that open upwards, its distinctive bonnet vents make it instantly recognisable - not that you could miss it otherwise.
Drive
Blink and it's gone. With a top speed of 216mph, the Ford GT will get you from 0-60mph in just 2.8 seconds. It offers five different driving modes, carbon ceramic brake discs and exceptional handling, plus a seven-speed dual-clutch gearbox.
Practicality
The Ford GT has been designed for cross-country touring. Yes, it's track-ready, but it's also an exceptional cruiser that you'll love to drive as a daily. There's space for two inside the luxuriously appointed cabin as well as an overnight bag.
Living with it
No other Ford offers such power, such performance. To many, this is the ultimate supercar. Of course, being a Ford, it's easy to live with. Selectable driving modes let you soften the ride while advanced navigation always gets you to your destination.
Ford Gt Interior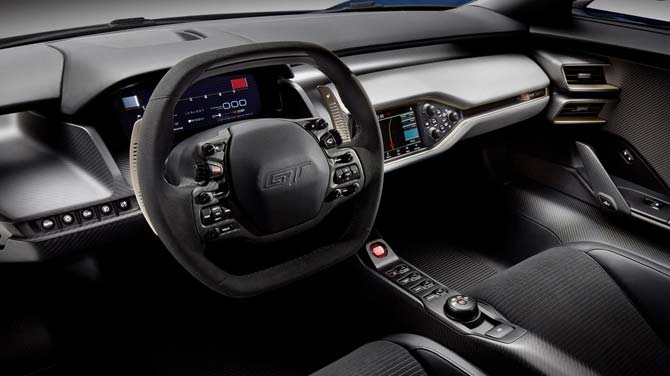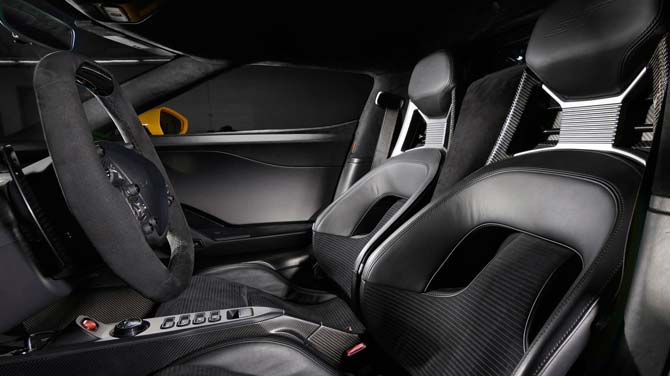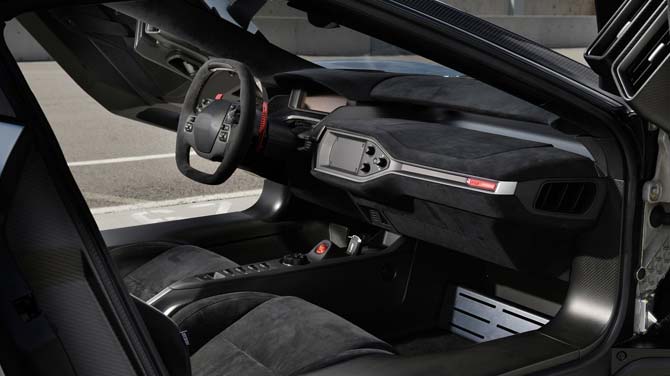 Ford Gt Colours
Frozen White
Shadow Black
Ingot Silver
Liquid Grey
Liquid Blue
Liquid Red
Triple Yellow
Matte Black