SAVE AN EXTRA £3,000 on the SUZUKI SWANCE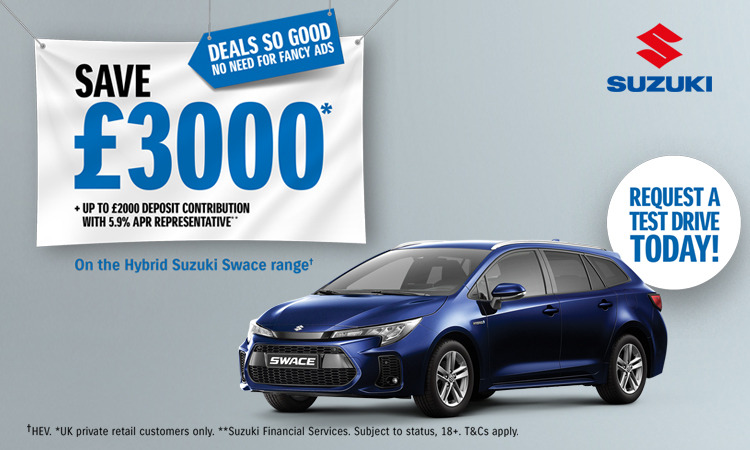 The Suzuki Swance is now available with £3,000 customer saving across the range.
The Swace represents the cross section between functional and sporty. It's where practicality meets style. A fully loaded self-charging hybrid with an elegant and simple interior design that focuses on spaciousness, comfort and high quality finishes.
Swace available from £24,499††
(Includes £3,000 Customer Saving†)